Pattaya Hotels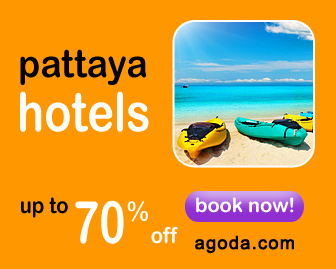 Once in Pattaya, travelers will get so many things to see and enjoy. There are modern skyscrapers, shopping centers and a range of pattaya hotels and resorts to stay in.
There are also many attractive tourist sites to see and explore. Visitors can do a variety of things that will keep them engaged and make their holidays fun-filled. Pattaya is known world wide for its lovely beaches and vibrant nightlife. ThePattaya hotels feature wide range of A-one services and facilities to make holidays all the more memorable and nice.
The fine Royal Orchid Resort has earned a reputation for its warm hospitality, friendly services and privacy. The hotel is designed beautifully and is located within an easy reach from the major tourist attractions of the city.
Royal Orchid Resort is yet known for another reason- The Kerala Ayurveda Spa. The Spa includes well-trained therapists from India who offer rejuvenating treatments and massages to guests.